So here was the dilemma: we are currently living in Wellington, Aotearoa/New Zealand, but one of Vee's best friends, Bibi, is getting married in Porto, Portugal. Which happens to be almost exactly at the other side of the world. Maybe most people would take a few weeks off and fly down for the occasion, but we decided to do things a little bit differently. Instead, we are quitting our jobs and leaving our wonderful host country for the last three odd years.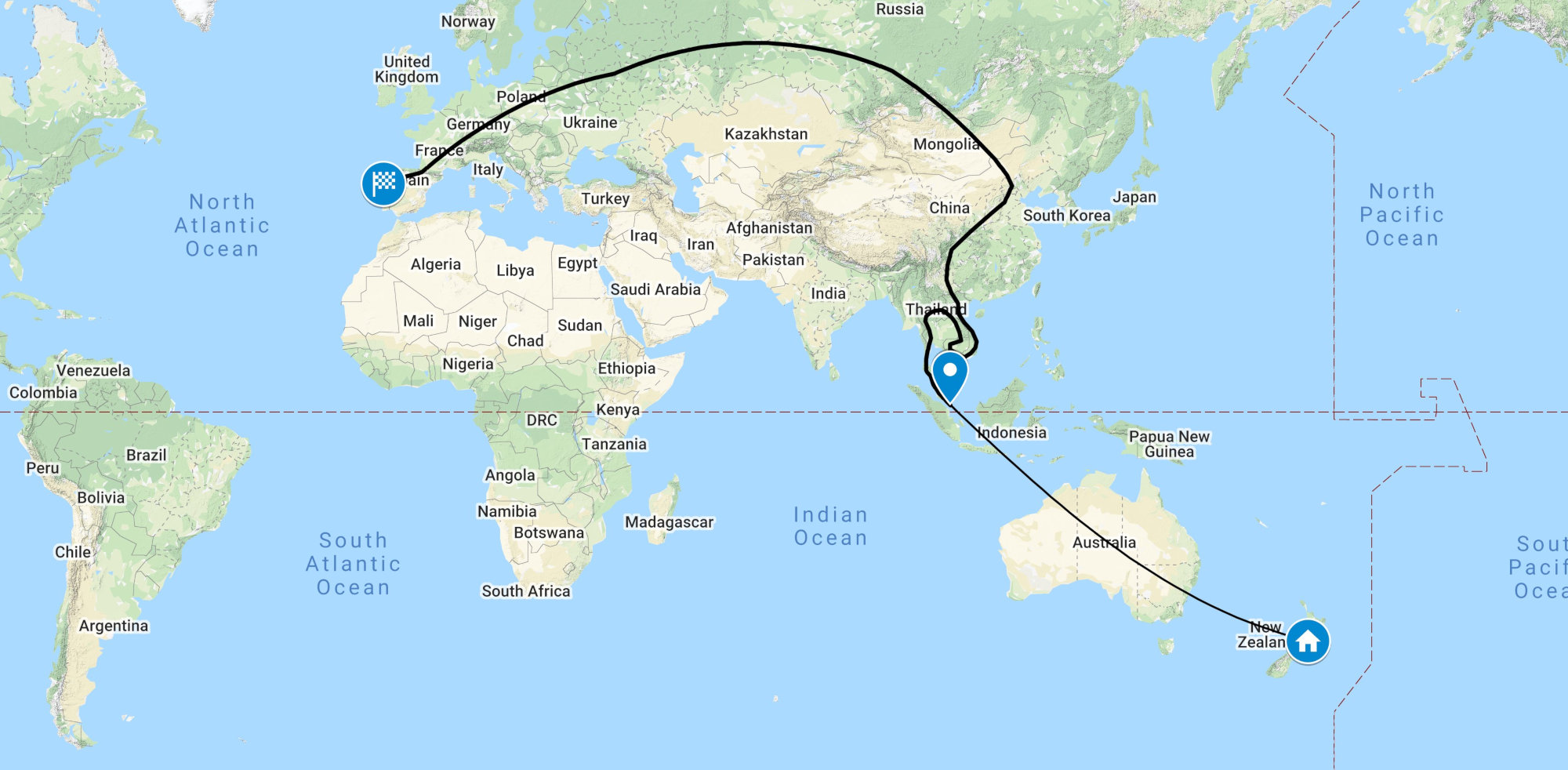 The plan is to fly to Singapore early February and take four and a bit months to get to Porto overland. This will take us across approximately 18,000 km and at least 15 countries. Our main mode of transport will be trains and buses with the occasional ferry, slow boat, scooter, tuk-tuk, and horse (if Vee can convince Si). We know, one flight is still one flight too many for the environment, but other options were not feasible from the isolated island nation within the timeframe that we have available.
Our planned itinerary (which is fully open to change) will take us through Malaysia, Thailand, Laos, Cambodia, Vietnam, China, Mongolia, Russia and Europe. Okay, we have to admit that anything after Moscow is a work in progress.
And because we like a challenge, we will try to keep our costs down and keep up with our (almost completely) plastic-free lifestyle during the trip. Along the way, we'll eat delicious food, explore nature, befriend strangers, and aim to overcome our fear and addiction of outdoor rock climbing.
We aim to update this blog semi-regularly with stories and photos, so tag along for night trains, banh mi, rain forests walks, rock climbing, beach bumming, and food poisoning.
We are going on an adventure!
About Us
Who are we? Two humans who collided somehow in Wellington, New Zealand.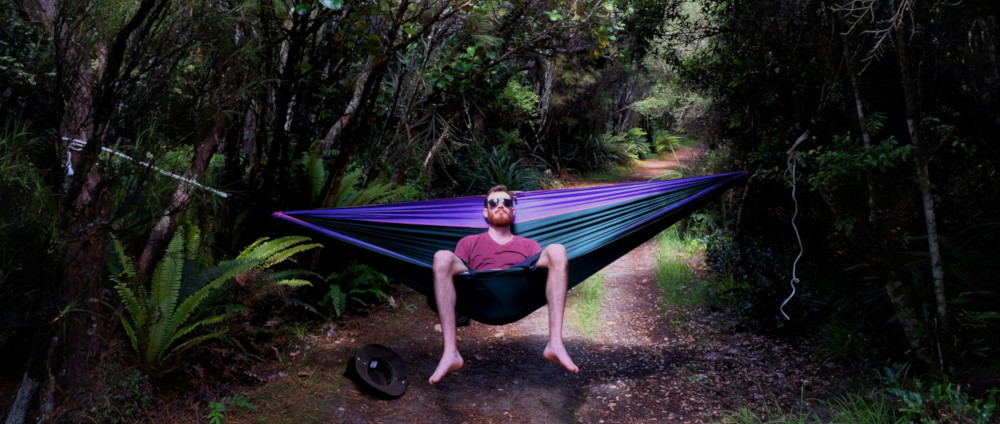 Simon (Si), originally from Canada - software developer and general technology admirer found his way to New Zealand in the fall of 2016. Always up for an adventure, and general caffeination. Always keep him well fed and in a temperature between 18-23 degrees for best results.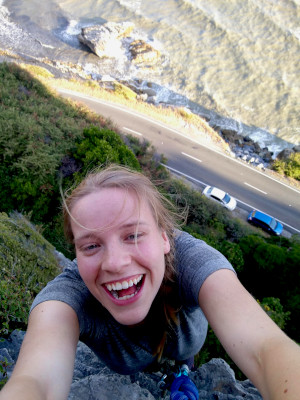 Veerle (aka Vee) is from the Netherlands but has lived abroad (in England, California and New Zealand) for so long that writing this blog in Dutch would have been a struggle. When not adventuring (or most likely lying in bed), she works on applying behavioural insights to improve decision making. She is prone to tripping on flat ground and has the highest rabies risk of us both due to an overwhelming urge to pet random animals.
Wellington, is too good and too comfortable - we both miss trying sleeping in odd places surrounded by different cultures and people, so - A trip!